Point Break Student Ministries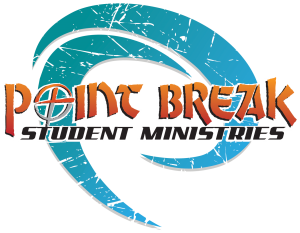 We can't promise you bad things won't ever happen and that crisis will never rear its ugly head, but we can teach you what Jesus had to say about it all, "Cast all your cares upon me…"

Point Break Ignites
Turning Point transforms each Friday evening into "Point Break!" It's the point at which Turning Point youth ignite into worship, praise, and life lessons geared to help us cope with the challenges this upside down world throws our way!

"Point Break Youth" are committed to allowing the power of God's love to enable them to break out in service to their church, their community, and their world.

Each "Point Break" will be live, upbeat, and current with Christian music, heartfelt worship, and inspired teaching that will set the love of God ablaze in your soul!